With our professional design, we turned their hand-written notes and sketches into a 3D design and presented them with a virtual experience that can only be described as immersive. They weren't sure they wanted lighting added but once presented, they could see for themselves how dynamic their backyard oasis would become.
We discussed adding an outdoor kitchen or fire feature. We listened to their feedback and customized the overall project to their individual desires, property, and use case.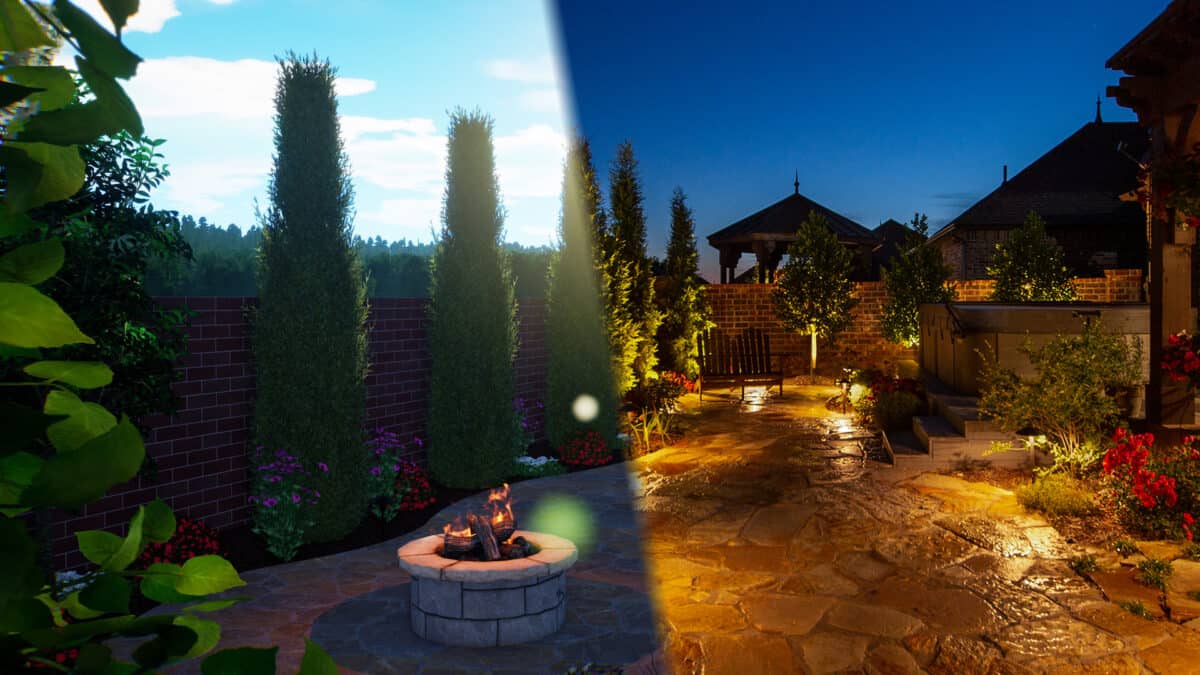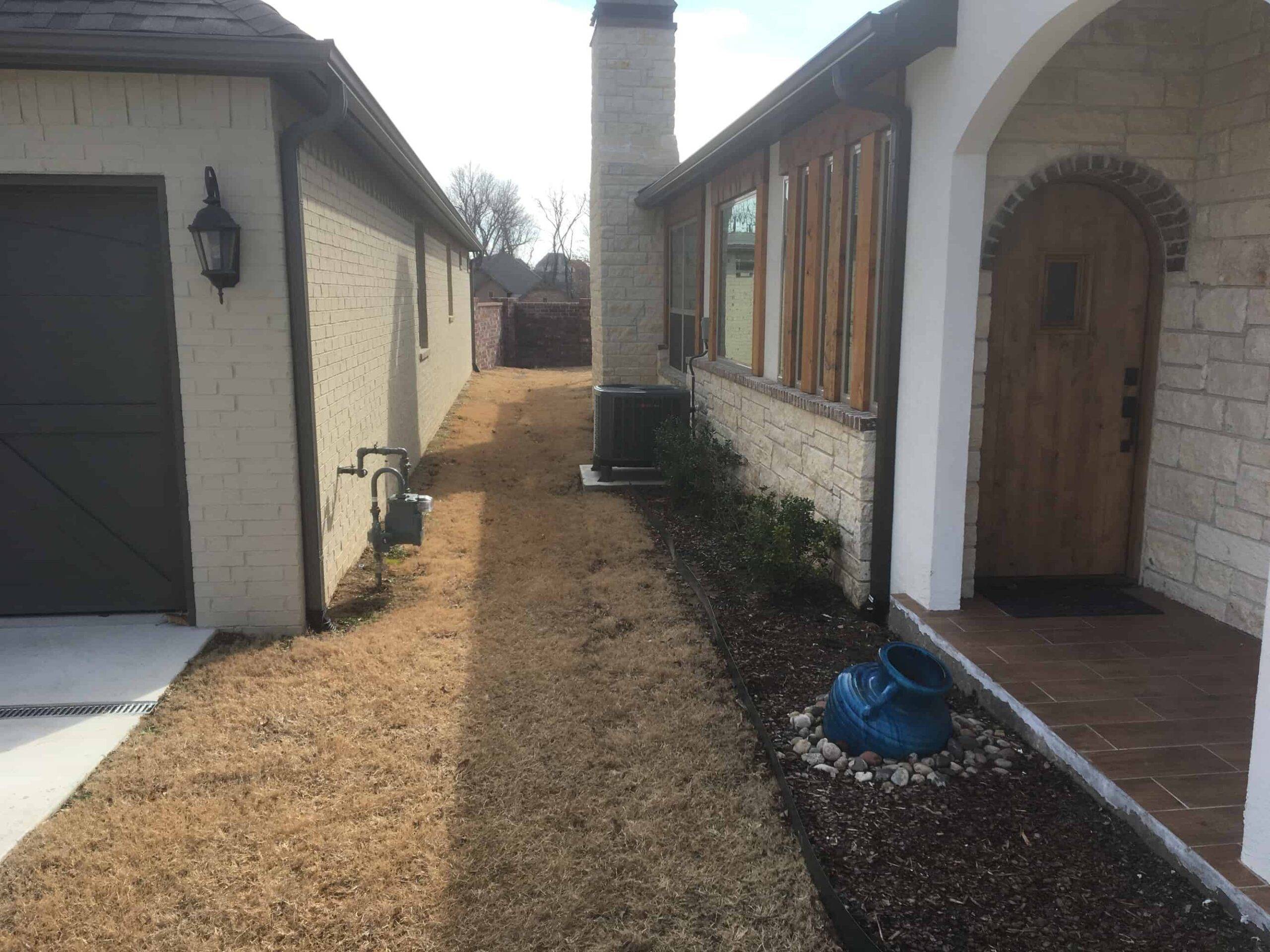 Design
Like all our jobs (we ask about allergies), we incorporated the Three Bs: birds, bees, and butterflies. We installed hundreds of plants (including annuals, perennials, and trees) and more than 40 light fixtures. The owners requested a Japanese Maple to be planted in the Southeast corner, as its presence brings significance to them.
Our designers take all times of day into consideration: Daylight, Sunrise and Sunset, and Evening.
Several ceramic planters throughout add visual interest and help collect water. Perennial lemon grass and citronella planted around the patio and in pots to deter mosquitoes.
Installation
We completed the build on-site within 2 weeks, incorporating these additional features:
Natural flagstone and patio stone flagstone hardscaping. Recommended because of its low maintenance and to tie into their existing farmhouse and cedar aesthetic.
No-maintenance composite decking.
Design built around their swim spa so they can be outside relaxing or exercising in natural beauty.
Enhanced the existing patio by installing a Polygal roofing system and staining the wood.
Drainage throughout the yard with gutters, french drains, collection boxes, and diverting the watershed.
Wheelchair accessible design to be welcoming to all their guests.
Before Pics:
Under Construction:
Completed Work:
A dozen other neighbors loved this project so much they also became clients, and we designed to their personal tastes and interests.