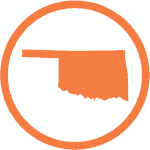 A healthy lawn is thick, green, and weed-free. If yours isn't, we'll get it there. If it already is, we'll maintain and improve it.
Our licensed technicians know how to treat your specific lawn, accounting for different grass, soil types, current year weather patterns, and additional factors.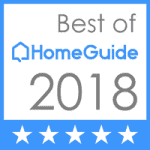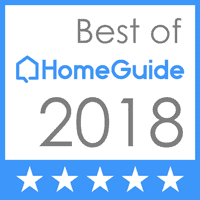 We recommend our 7-step treatment program to help your lawn be as healthy as possible.
We offer per-treatment (traditional) billing or the easiest, most affordable option: a 12-month payment plan at no extra cost.
The smallest-sized lawns start at just $18 per month ($30 per treatment × 7 treatments ÷ 12 payments per year), but each lawn is priced individually because we only charge for the treated square feet. So if you have a deck, pool, or vegetable garden, we won't spray or charge you for those areas.
Fewer treatments per year are available but the results won't be quite as good or last as long as our 7-step program. Even so, we're happy to quote these if you indicate you're wanting the lowest cost option because treating your lawn 5 or 6 times per year is far more effective than not at all.
Another bonus of being on our 7-step program is unlimited free weed spraying in between each treatment. Just call us and we'll be there.
Request a quote and we'll get you a quote as soon as possible, usually within a few hours.
There's no obligation. If you like the price, we can get your billing setup and get your first treatment on the next schedule.
Our 12-monthly payments pricing allows you to sign up anytime throughout the year, but it's best if you sign up in Winter or Early Spring so our treatments can be most effective by starting before the growing season.